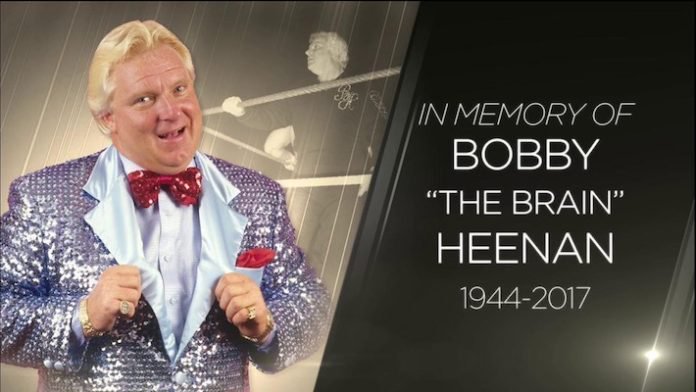 Rest in Peace Brain! – From 2 Ham & Eggers that grew up watching you!
NEWS: – We talk about The Late Great Bobby "The Brain" Heenan, Paige's return to the performance center.
RAW: – No Cena, No Lesnar! What will go down on RAW on the Monday before "No Mercy!"
SMACKDOWN Live! – How low has the creative writers have gone this week with Jinder's Racist Remarks against Nakamura!
IG: https://www.instagram.com/2broswrestlingpodcast/
FB: https://www.facebook.com/2brotherswrestlingshow/
Podcast: Play in new window | Download
Subscribe: Apple Podcasts | Google Podcasts | Spotify | Email | TuneIn | RSS